Aptera's Water Heater Guide
If your water heater is over 10 years old or needs regular repairs, it may be time to start the hunt for a replacement. Choosing the new water heater that works best for your needs is an important task. There are many things to consider when making this decision, including the different features that come with certain heaters, the capacity you need, what type of heater you should have and how much you are able to spend on the water heater replacement. Here is your ultimate guide to everything you need to know or think about when shopping for a new one in your home.
---
---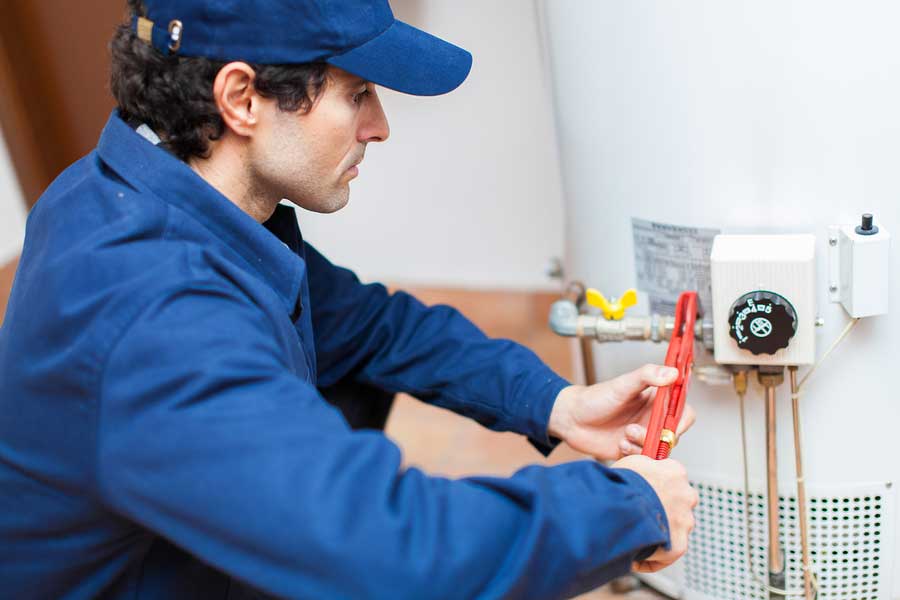 Don't immediately purchase a new water heater - some issues can be easily fixed by a water heater professional.
What Are the Different Types of Water Heaters?
There are countless types of models and styles of heaters to choose from, so it is wise to have a firm knowledge of what these are and which one may be a better fit for your needs. Here are some of the most popular types of these products and what makes them different.
The Tankless Heater
The tankless water heater is unique because instead of keeping water inside, it uses heat coils to make the water the temperature you desire. While these water heaters may have a limit to how much hot water can flow per minute, they are most definitely more energy efficient than the other options on the market. This is the perfect type of heater for the person who lives alone or for those who only plan to use the water one use at a time. Also, if you use natural gas in the home to heat up the water, this could be the best fit for you.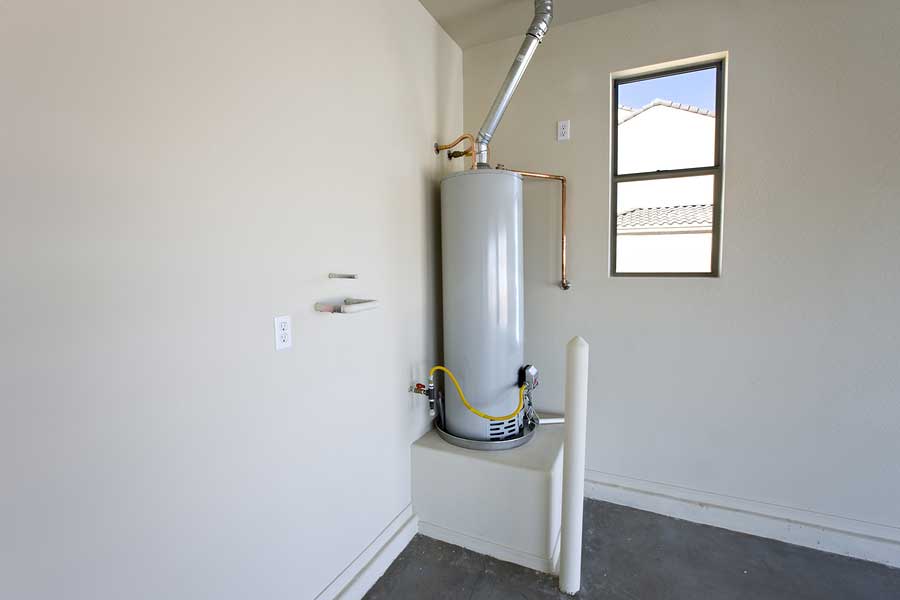 New hot water heaters are now designed to be efficient which can help reduce your utility bill.
Storage Tank Style
The storage tank is the most popular style when it comes to these heaters. This model has a tank that is insulated where the water is kept and becomes heated for use. These water heaters usually have a pressure relief and temperature valve that will open up if the heater goes above the level that has been preset. This is another energy-efficient choice as long as you are using natural gas and not electric. While you will have to pay more money upfront for a gas tank, you will save money in the long run by reducing the amount of energy it uses.
Hybrid Heat Pump
The hybrid heat pumps take the heat that is in the air and then carry it over to the water, giving you hot water. While these water heaters have specific requirements for where it can be placed and used, it is more energy efficient than a basic electric heater, so it will save you money if you have somewhere to place it. This product has to be in a room or area that stays between 40 and 90 degrees at all times. Also, it must have at least seven feet of clearance from the floor all the way to the ceiling.
The Condensing Model
If you find that you need a product that holds more than 50 gallons and heats the water with gas, the condensing model may be the best choice for you. The only issue with this choice is that it is not efficient at all when energy comes into play. These water heaters capture the exhaust gas that goes out of the flue on other models which wastes a great amount of energy, and costs you extra money. It still makes a great unit, but just expect to spend more money than you would with other options.
Solar Water Heater
While the solar water heater is a solid choice for those who live in a sunnier, hotter area. The downside to a solar heater is that on colder or cloudier days, those savings will come back to drain your wallet. Be sure the model you select has a backup system that starts up whenever you need it to help you save money on cloudy days. It is energy efficient, but make sure you are aware of all it entails before making a final decision to make sure it actually saves you money in the long run.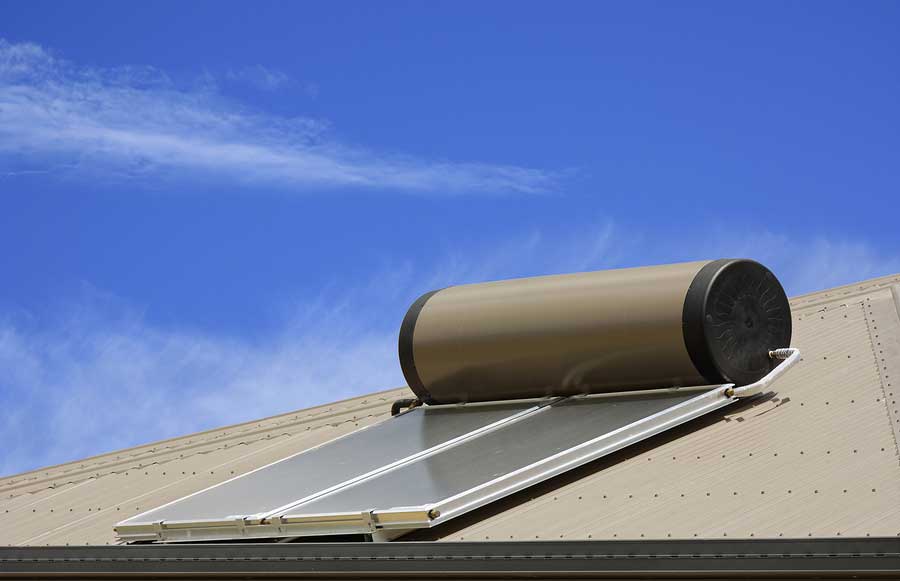 Consider using solar panels for your water heater to reduce to use of electricity.
---
Features to Look for in a Quality Water Heater
There are many features to consider and look for when trying to find the best water heaters around for you. Here are some of the main things you need to make a decision on before the shopping around begins.
The Digital Displays on the Heater
The next thing to think about when it comes to features in water heaters is the digital display. This is the part of the product that allows you to completely monitor the levels and customize how it operates. Many heaters have vacation mode settings, so you can use the pump efficiently while you are away without wasting extra money on use. Other things you will find on the display are temperatures and pressure readings.
The Anti-Scale Devices
The last feature to think about is the anti-scale device on the heater. This helps to lower the buildup of mineral scale on the bottom of the heater tank. This helps make the life of the heating element much shorter and this feature is typically found in a product that has a longer warranty because it has a thicker element.
Warranty
The first thing to look for is the type of warranty that is on the water heater. Typical coverage for this product is between three to 12 years which is a pretty wide range. The longer the warranty on the model you are considering, the more money you will have to pay upfront. However, it is usually worth spending the money on a better warranty plan because they typically have bigger burners or elements that help make the water heat faster.
Tank Capacity
Capacity is how many gallons your tank should hold. While you are shopping for a new tank, be sure to ask a professional to help you calculate the capacity according to how many people will be using the tank and what it will be used for. Depending on how often it will be in use and by how many people, you may need to consider purchasing two tanks. The last thing to think about regarding capacity is where the heater will be placed in the home. Be sure the new one will fit in a good spot before purchasing.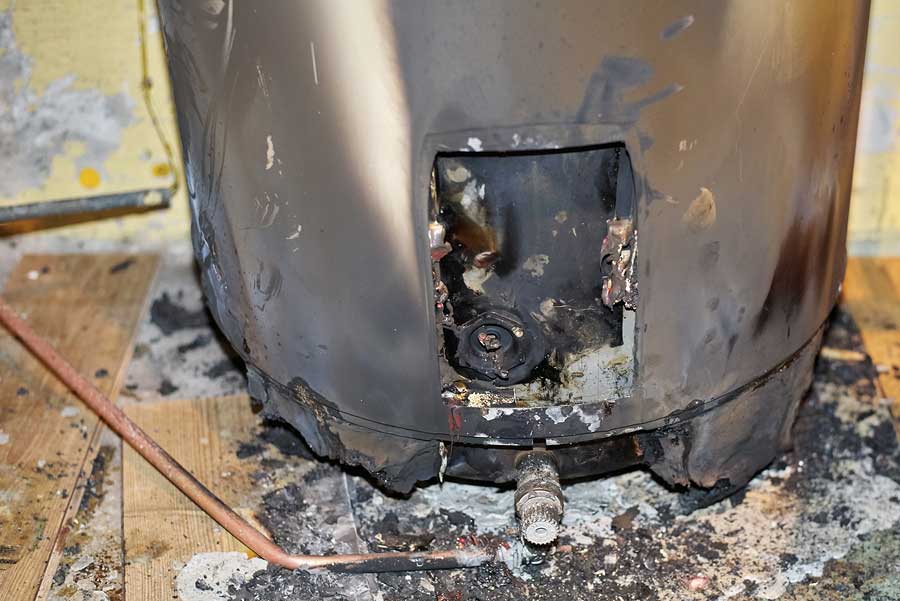 Ensure your new water heater comes with a warranty and consider purchasing an extended warrant for added safety for you and your family.
---
What Affects My Water Heater Costs?
As you can see, there are countless types of units available, so they all vary greatly when it comes to cost. The average homeowner can expect to spend between $690 to $1,197 on the purchase of a new unit. Here is the breakdown of the different types of units and how much you will likely spend to purchase and install the heater.
Tankless Water Heater Cost: With a tankless unit, you can expect to spend a total of $3,000 on the purchase of the unit and with the installation fees included.
Gas Water Heater Cost: Gas units that come with a tank are on the less expensive side and will cost around $900 to purchase and install.
Solar Water Heater Cost: If you get a solar water heater, you will likely spend over $1,000. Just keep in mind that these units may not pay for themselves because they are so expensive to use.
| | | |
| --- | --- | --- |
| Tankless Water Heater | The tankless water heater is known to be energy efficient and is great for those who live alone or will only use the water heater one use at a time. | Over $3,000 for install and purchase |
| Water Heater with Tank | The storage tank style water heaters have pressure relief and a temperature valve that opens if the unit goes above the preset level. This is energy efficient if it is used with natural gas to heat the water. | $900-$1,000 for purchase and install |
| Hybrid Heat Pump | The hybrid heat pump is efficient when it comes to energy and costs | $2,000-$2,500 for purchase and installation |
| Condensing Water Heater | The condensing model holds over 50 gallons and typically heats the water with gas. This unit is not energy efficient so expect to spend more money while using this model. | $1,000-2,500 for install and purchase |
| Solar Water Heater | The solar water heater is great if you live in a hot and sunny area. if you live in a colder or cloudier place you may want to pass on the,solar heater because you will spend more money on use during colder,days. | Over $1,000 for purchase and installation |
---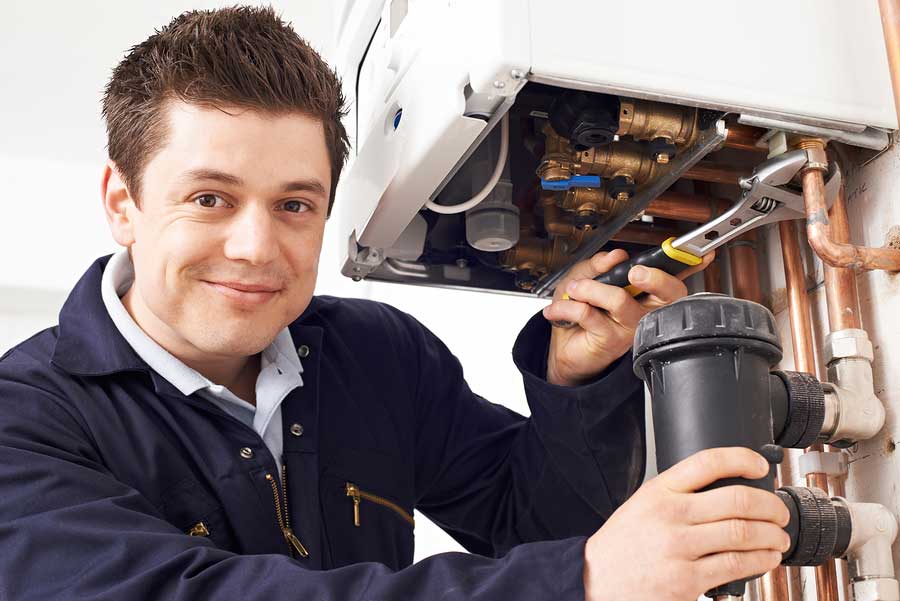 Let Aptera's professionals service your existing water heater or help you purchase a new one.
How To Choose A Water Heater
If you are in need of new water heaters, you should take into consideration all of the information that was mentioned above.Consider the different features in the water heaters like the type of warranty that is available, the digital display that comes on the unit and the anti-scale device on the product. Capacity is another aspect to think about when looking for a unit. Be sure to think about how many people will use the heater and how often it will be used before making a decision.
You should find a professional who can help inform you about all of the features that come with the particular models and which model would work best for your needs and budget. Every unit has something different to offer and varies in cost, so be sure you make a decision that will pay off for you financially in the future.
Let Us Help You
Aptera has collaborated with water heater installers in your area who can not only assist you in purchasing a water heater, but who can also provide you with additional knowledge and expertise so you can make a wise and informed decision before spending additional money. Let Aptera's water heater professionals help you today.