Opportunities To Work At Aptera
We are always on the lookout for 'A players' who can contribute to our success immediately. Though we are a tech driven company, we look for a balance of people skills and tech fluency in all hires.
Are You a Good Fit?
To qualify for a position at Aptera candidates for will be:
Comfortable communicating with over the phone and via email with clients and partners.
Capable of working in teams. We have employees that are fiercely independent and those that thrive in a group setting, but the ability to excel in both environments when necessary will help you succeed here.
Generally positive attitude. We like to surround ourselves with glass-half-full types.
Eager to learn. You must have a voracious appetite for learning new skills and how our industries operate.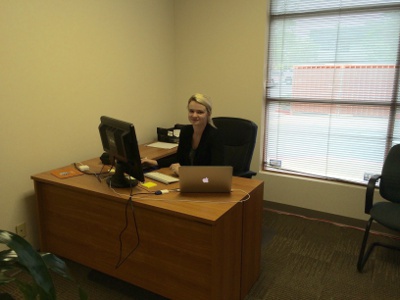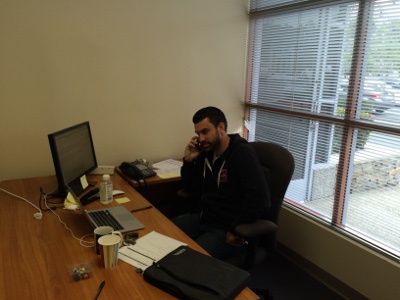 Developing Careers
We need people who want to make a difference for our company and who are in it for the long haul. If you are simply looking to round out your resume or need some part time work please look elsewhere. For committed, talented individuals we offer opportunity to develop a career in a fast paced environment and much more:
On the job training - From day one we provide you the software and tools to grow into your new position. Grown tired of your current position or hit a wall in your abilities? Aptera pays for all night and weekend classes to enhance your education.
Flexibility - We operate in a highly accountable environment. This allows our team members to create their own schedule (within reason) as long as their work is completed on time. They can take long lunch breaks to relax or go to the gym, start earlier in the day to be with their kids in the evenings or even take an occasional Friday off to enjoy a long weekend.
A sense of purpose - All team members are treated with dignity and their opinions matter. As our team gets bigger we know how important it is to stress that every employee can and does make a tremendous impact on the direction of the company. You will never be tucked away in a corner running generic reports just waiting to be replaced by a fancy software program.
Building a true team - We know that a happy team is a productive team. Management works to keep genuine smiles beaming in the office with traditional perks like plenty of vacation days, 401k matching, etc. Some are not so traditional such as our monthly dinners, quarterly team team bonding excursions and day trips, unplanned bonuses to reward exceptional work and more.
Current openings:
UX Expert -
Requirements - 5 years of UX design experience. Proficient with both desktop and mobile operating systems/browsers. Ability to work with operations team and organize data flow structure. A keen eye for detail, ability to balance UX best practices and needs of management.
Salary - Starting at $77,000/yr. Benefits after 90 day evaluation period.
Partner Support Manager -
Requirements - 2 years of customer service. Familiarity with web based CRM and solid communications skills. Experience with collections and invoicing a plus.
Salary - Starting at $42,000/yr. Benefits after 90 day evaluation period.