Understanding Junk Removal Pricing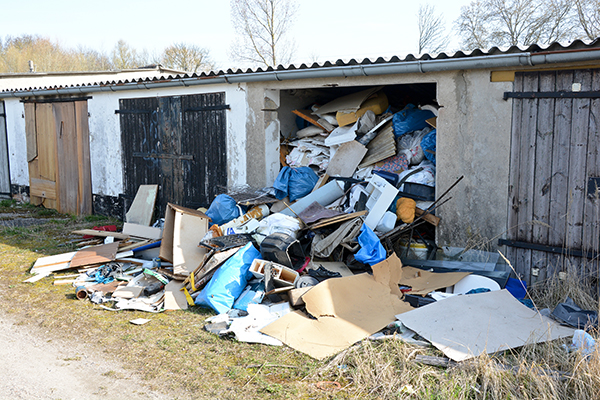 Aptera is here to help you understand variables in junk removal pricing whether you have a basement full of unwanted items or an office building left with the remnants of your prior tenant. Getting rid of junk on your own is a long, labor intensive process. Junk removal experts will send a crew to quickly load the materials and get them out of your sight; but how much will it cost? Learn how to understand junk removal pricing with Aptera's helpful guide.
Estimating Junk Removal Costs
Most junk removal companies are able to take the cost of doing business plus the expected profit and determine a price per cubic yard of junk removal. Some companies price junk removal based on the fraction of the truck they expect to fill rather than per cubic yard. With either pricing scenario the price will be based on the amount of stuff you need hauled away.
When you request junk removal pricing it is helpful to give a short description of the types of items you need removed. Offering a good guess of the total cubic yards will help with the accuracy of the quote as well. It is not always easy to figure out how many cubic yards the contents of your basement would amount to, or how much space the items would take up inside a box truck, but Aptera can help:
One cubic yard is equal to the size of a standard kitchen range
Two cubic yards equals the size of a sofa
Three cubic yards is equivalent to a twin size bed with headboard and a small bureau
Four cubic yards takes up about 1/4 of a truckload and is equal in size to a sofa, love seat, coffee table, and large television stand
Six cubic yards is approximately 1/3 of a box truck; expect to fit queen size mattress and box spring, headboard, dresser, and nightstands
Ten cubic yards takes up just more than 1/2 of the truck and is equal in size to a patio set (table and chairs), an old barbeque grill, a torn down swing set, and miscellaneous items of yard decor
Eighteen cubic yards is one full truck load - a full load is equivalent to the contents of a 10' L x 8' W garden shed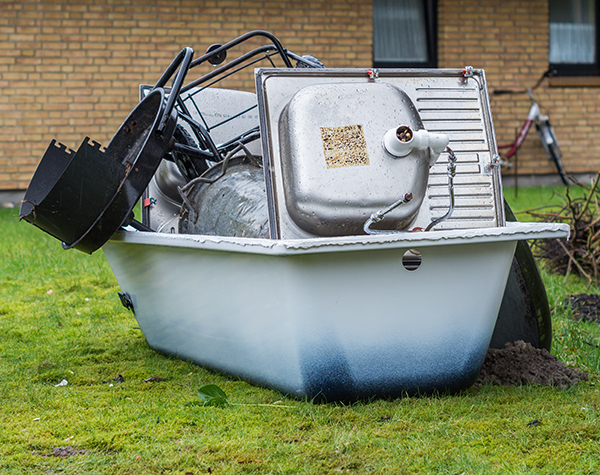 The price for junk removal varies from $25 to $65 per cubic yard. Smaller loads tend to be on the higher end of the spectrum, while larger loads are typically less expensive.
How Junk Removal Companies Determine Pricing
Junk removal companies price their service based on how much space your load will take up in their truck, but there are specific factors that go into that pricing. Junk removal companies structure their pricing based on:
Drive Time and Mileage - The distance from the junk removal company's site to your location will be a big factor in how much profit the company makes per load. Fuel, wear and tear on the truck from driving, and wages for workers during drive time each contribute to the pricing of junk removal.
The Size of the Load - The size of the load also has great impact of the cost of junk removal. Some loads require multiple trips, while other loads only take up a small amount of space in the truck. Either of these scenarios could cost the company more money. Small loads are fine if there are multiple pickups in one area; but one small load on the far side of the city might end up costing the company nearly as much for fuel consumption and labor as the company charges for the pickup.
The Weight of the Haul - Weight contributes to the price of junk removal since each truck is rated for a maximum load. If a junk removal job exceeds that truck's weight capacity, several trips or several trucks may be required.
The Specific Location of The Items - Some junk removal projects are simple. Workers can pull the truck directly up to the garage and begin loading. Other removal projects entail hauling items down ladders from the attic, hefting large or bulky materials out of a basement that has low ceilings, or carrying junk from the depths of a wooded plot of land through mud and muck. Labor intensive projects can be quite costly for the junk removal company.
Disposal Fees - After the items are sorted, some are recycled and others are delivered to the landfill for disposal. The junk removal company will pay a fee for disposing of your items. Disposal fees must be figured into base pricing in order for the junk removal company to come out ahead.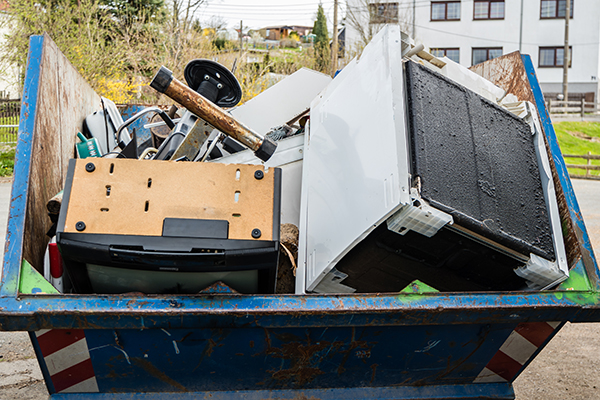 Once the company has accounted for the expenses above, they must also consider the cost of other expenses related to running a business. These costs could include office staff, rent, utilities, and supplies. At this point, the bare minimum cost of junk removal service can be determined in order to break even. This is a complicated process and will vary by company, as well as by location.
Do you have junk to get rid of? Aptera helps you obtain fair price quotes from junk removal companies that find a balance between cost competitiveness and great service. Request a quote today and receive professional, competitive junk removal pricing from our local partners. Just answer a few simple questions about your project using our convenient quote form and start comparing quotes from multiple companies in your area.
Call Now for Junk Removal