Junk Removal vs. Dumpster Rental - Who Wins The Cost & Convenience Battle?
At some point, most of us are faced with the daunting task of getting rid of years of waste we let build up in our homes and offices that leads to the eternal question - "Should I hire a junk removal service or dumpster rental?" The short answer of course is "it depends" - on a number of factors including urgency, budget, type of trash and more. The most difference between renting a dumpster vs. junk removal service is that with a dumpster you do all of the heavy lifting, while junk removal companies will actually come into your home and haul everything onto their trucks. This added labor is the primary reason that a dumpster rental costs an estimated 20% less than junk removal in most areas. Read on for an expert breakdown and best recommendation that applies to your circumstances.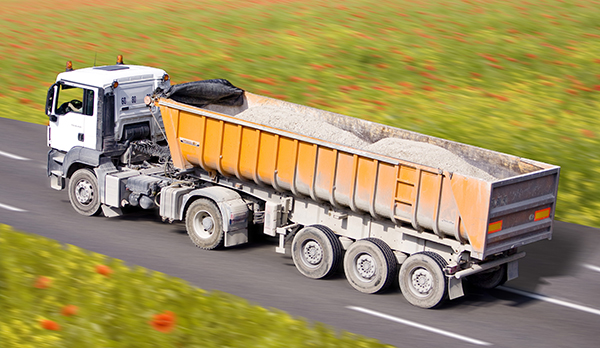 A Side By Side Feature Comparison
| Dumpster Rental Benefits | Disadvantages of Dumpster Rental | Junk Removal Benefits | Disadvantages of Junk Removal |
| --- | --- | --- | --- |
| Ability,to fill the dumpster as your project moves forward rather than trying,to distinguish garbage from goods in a small window of time | A large bin of unwanted debris sitting in your driveway or yard for several days or longer | Ability to get rid of items not accepted in a dumpster (refrigerators, computer monitors, televisions, tires, and more) | Higher cost. This is particularly true as volume of waste increases. |
| No extra costs for man hours, as you are the one doing the heavy lifting | You have to do all of the physical work on your own | More environmentally friendly as most junk removal services integrate recycling into their process of hauling your waste | You will need to know exactly what should be removed when the crew arrives-you don't have a long window of time to add items like you would with a dumpster. |
| You can get rid of a very large quantity of junk at one time-no additional rentals are needed as long as your dumpster is large enough | You can't dispose of tires, electronics, or appliances containing Freon | Visual appeal (No dumpster sitting on your property for a week or two) | There,is slightly more liability involved when a crew is working on your,property; of course, it is always best to request a certificate of,insurance prior to hiring a junk removal company |
| Keep,the dumpster longer if your project is not going according to schedule;,just give your rental company a call and request an extension | A permit may be needed for a dumpster rental in some localities | Items are gone in less than a day-sometimes in less than an hour | Less time convenience. Junk removal is often scheduled as the crew is available, which may not always be the most optimal time for you. |
| Very cost effective for disposing of large quantities of construction waste or landscaping materials | | No back breaking work for you; just tell the workers what you want removed and watch it go out the door | |
| | | No permits are required when a junk removal service hauls away your debris | |

Cost Comparison of Junk Removal vs. Dumpster Rental
Getting rid of garbage need not be cost prohibitive. Whether you have a small amount of materials to dispose of or a large amount of debris to toss away, trash removal can be budget friendly.
Dumpster Rental Pricing
The cost of a dumpster rental directly relates to your location and the size of the dumpster you need. When it comes to large debris elimination projects, a dumpster rental will almost always be more cost effective than junk removal. Expect dumpster rentals to range from $185 to $225 for a 10 yard dumpster to $600 or more for a 40 yard dumpster.
Junk Removal Pricing
For more detail see our analysis on junk removal pricing. Junk removal is certainly less cost prohibitive if you only need an item or two removed but be warned, minimum hauling fees apply. Remember that the cost of the junk removal truck, gas and employees means that even if you only have one mattress to get rid of it will cost at least $75. Junk removal pricing is based on how much space the debris will take up inside the truck. One cubic yard of debris will cost between $65 and $90 for removal. This per cubic yard price decreases as the size of the load increases. Expect prices in the $500 to $800 range when the junk removal service fills an entire truck with your debris.
Dumpster Rental Defined
Dumpster rentals are a great choice when you don't mind a bit of physical labor. The dumpster rental company delivers a roll-off dumpster to your property, where it is left from 5 to 14 days for you to fill with debris at your convenience. Available in multiple sizes to accommodate various disposal needs, dumpster rentals allow you to remove a great quantity of junk on your own schedule. 10 yard dumpsters work well for small renovations, while larger 40 yard dumpsters are big enough to hold the remnants of an estate clean out. Once the dumpster is full, the rental company will haul it away.

Junk Removal Services Defined
Junk removal is optimal if you can't, or don't want to, lift, load and haul the debris yourself. The junk removal company will send a crew to remove the junk from your home or property. They will load all of your unwanted items into a large truck. The waste is then carted off to landfills, recycling plants, or donation centers. Junk removal companies will remove loads of all sizes, from a single item to multiple trucks full of debris.

Overview-Deciding Which Service is Right for You
Dumpster removal is best when:
You have no qualms about carrying large amounts of debris on your own, or you have a truck to haul off items
Your project is large and junk removal would be too costly. Example, construction sites that generate waste every day and require multiple dumpsters per week or month.
You are in the middle of a project and need time to determine what needs to be thrown out and what will be kept.
You want to spend less on labor and more on space for debris.
Junk removal is best when:
You don't have the time to remove items on your own.
The debris is all in one location and you don't need to worry about something important being tossed by mistake.
You have a limited amount of rubbish to get rid of (a truckload or less).
You need to dispose of items not accepted by the dumpster rental company.
Whether you want a junk removal company to take your items out of sight in a short amount of time, or you prefer to dispose of items on your own over a longer duration, Aptera can help you find the best option for your budget. We partner with dumpster rental and junk removal companies in your local area who have proved time and again that they are able to deliver excellent results. Request a quote now to get started on your debris removal journey.

Call Now for Junk Removal