Comparing Types of Water Heaters in Birmingham, Bessemer and Trussville, AL
Recent changes in the National Appliance Energy Conservation Act have increased the energy efficiency standards for residential water heating with gas, oil or electricity—meaning new water heaters will produce hot water using fewer resources. In addition to improvements made to models with conventional water storage tanks, consumers also have solar-powered, tankless, and combination space heater/water heater models to consider.
Conventional Storage Tank Water Heaters
Conventional water heaters act as a holding tank for heated water. Cold water flows into the tank and is heated by the fuel source (usually gas or electric). The water sits in the tank where it is monitored by a thermostat and kept hot until there is a call for it from a connected tap.
Pros
Cons

Multiple fuel options
Initial purchase is affordable
Simple design is easy to repair or replace

Wasted energy due to standby heating
Storage tank can be large/bulky
Lifespan shorter than tankless heaters
Fuel Type and Energy Efficiency
Conventional water heaters are most often fueled by natural gas or electricity. Models that utilize natural gas are less expensive to operate. LP and oil-fueled models are also available. Conventional models must meet the new EF (Energy Factor) standard of .62 or above, depending on the tank size and fuel source.
On Demand/Tankless Water Heaters in Jefferson County
In a tankless unit, water is heated by electric coils or a gas burner as it moves through the heat exchanger.
Pros
Cons

Small size gives more installation options
Can last up to twice as long as a conventional model
Less wasted energy, only heating minimum amount of water necessary

Difficult to heat water for 3+ taps at once
Initial investment is higher than conventional models
Fuel Type and Energy Efficiency
Tankless models, like their traditional counterpart, can be fueled by natural gas, LP gas, oil, or electric. These models have an EF standard of .82 or greater.
Solar Water Heater
Using the sun's natural rays absorbed by roof mounted panels as a power source, solar water heaters in Birmingham are the most environmentally friendly option available. Electricity from the power grid acts as a back-up so you never go without hot water.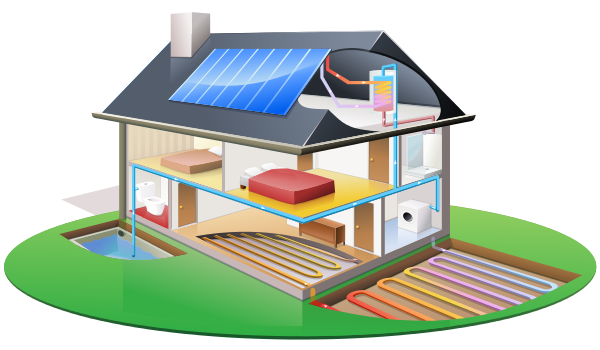 Pros
Cons

Free to operate, weather permitting
Gas or electric is used less often to heat water (backup only), resulting in lower bills

Most expensive upfront costs
Repairs and maintenance for "extra" parts could be costly
Fuel Type and Energy Efficiency
The SEF (Solar Energy Factor) standard is equal to or greater than 1.2 for a natural gas backup unit, 1.8 for an electric backup unit.
Coil Space Heater/Water Heater Combinations
Combination units use the heat produced by the home's space heating system and a heat exchanger to produce hot water. Hot water is stored in a tank until there is a call from the tap.
Pros
Cons

High efficiency units could lower monthly bills Multiple fuel options

Installation is lengthier/more complicated
Retrofitting could be costly
Fuel Type and Energy Efficiency
Working in combination with your home's heating space heating source, both units utilize the same fuel. The EF standards are similar to traditional tank units; however, because most combination heaters are high-efficiency they will likely exceed the rated EF standards.
How To Get the Best Water Heater Contractor in Birmingham, Bessemer and Trussville
When your home has no hot water, your instinct is to work with the contractor who can get to you the fastest. However, taking just a few minutes to find the pro who asks questions, listens to your answers and educates you on your options will save time, money and headaches.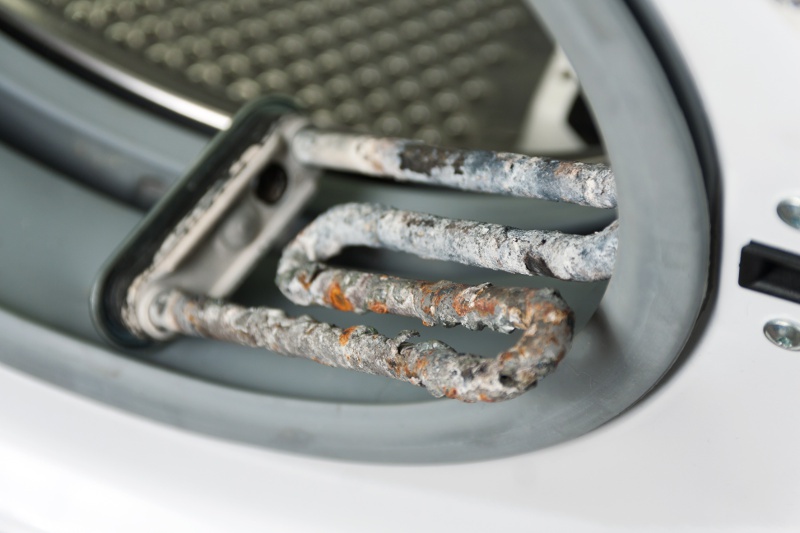 Proper Troubleshooting – Does the water have an odor, is it cloudy or discolored, does it simply not get hot enough? Experienced water heater companies in Birmingham, Bessemer, Trussville and Gardendale know the telltale signs to see if a cracked tank or corrosive rust is causing the problem. For less obvious problems, a pro will systematically check the recirculating system, connector, supply line, thermocouple, drain valve and burner assembly before completing diagnosis.
Finding the Right Water Heater Company in Birmingham – The best water heater contractor in Birmingham is the one who knows how to quickly and accurately diagnose and repair your problem while sticking to the quoted price. Look for a contractor with a long history of positive reviews and check the company's BBB rating. Make sure the installer is insured and holds a Alabama license and that it's up to date.
Deciding Whether to Repair or Replace – If the estimated cost of labor to repair your heater is greater than the value of it's remaining warranty, you will probably want to replace the unit. Also consider a replacement if your current model is outdated; newer tankless hot water heaters in Birmingham, Bessemer and Trussville are very energy efficient and can save you a significant amount of money on utility bills.
Choosing Between Similar Water Heaters in Jefferson County – After narrowing down the type you need for household size and hot water usage and budget many models blend together. This is where selecting a brand becomes important and if it falls within your budget Aptera recommends Rheem, Bradford White and AO Smith water heaters for their solid build and rock solid warranties. Kenmore and Whirlpool also make great tankless heaters.
You Ask We Answer
How Often Do I Need Service?
Regular inspections and annual flushing can prevent sudden, costly repairs.
It is Making a Lot of Noise But is Still Functioning, Do I Need to Worry Right Now?
This is usually an indication of sediment in the water tank. While you may still have hot water, it is not running as efficiently as it could. Having the tank drained and serviced will improve efficiency and could extend the life of your heater.
Does a Leaking Water Heater Have to be Replaced?
Yes, in most cases a leaking tank means cannot be patched. If a loose fitting is causing the leak however, it might be repairable.
How Long Will My Water Heater Last?
Depending on the model, most will last between 6 and 15 years, though 20 years is not uncommon with regular maintenance and parts replacement.
What Does the Warranty Cover?
This varies by manufacturer, but typically the warranty includes all parts and labor to repair or replace defective parts for the first full year from the date of installation. After the first year, the warranty usually provides coverage for the replacement of defective parts, but does not pay for the labor associated with installing the parts.
Are You Insured?
Liability insurance and workers' compensation policies protect you from financial obligations stemming from damages or injuries that may occur while a contractor is working on your project. Ask the contractor for a certificate of insurance with you listed as the additional insured (your contractor can obtain this from the insurance agency at no additional cost).
Is a Permit Required For a New Installation?
Yes you need a permit to ensure installation is up to the municipality's building codes. Aptera installation experts will explain the permit process and obtain the proper permit for you.
Tips for Reducing Your Water Heating Costs
Monthly heating costs can vary greatly depending on the age and model of your water heater, the fuel source used and the amount of hot water you use each day. Reduce waste and your costs by following the guidelines below:
Turn Down the Temperature – Set it no higher than 120 degrees to increase efficiency and lower the risk of scalding burns.
Add Insulation – Insulating a water heater in Birmingham is not difficult, but if you cover the wrong area it could be dangerous. Leave this job to a pro.
Replace Faucets and Showerheads – Low flow fixtures can substantially reduce the amount of water you are using without cutting into your showering time.
Use Your Dishwasher – A dishwasher uses less water than hand washing dishes, just be sure yours is an energy-efficient model.
Wash the Load on Cold – Cold water cleans most laundry just as well as hot water.
Upgrade to a New Model – New, energy-star certified water heaters in Birmingham, Bessemer and Trussville can greatly reduce your utility bills thanks to advancements in technology and efficiency standards.
For more details on energy efficiency requirements go to the US Department of Energy www1.eere.energy.gov/buildings/appliance_standards or the PHCC.
Jefferson County Cities Served
Discount Plumbing
21096 Lakeview Dr
Bessemer, AL 35020
S & S Appliance Parts & Service Llc
3697 Pine Ln Se
Bessemer, AL 35022
Home Appliance Repair
1313 Eastern Valley Rd
Bessemer, AL 35020
That's My Plumber
3041 Arbor Bnd
Hoover, AL 35244
Craftsman Plumbing, Inc.
1120 Eastern Valley Road
Bessemer, AL 35020
Roto-rooter Plumbing
2406 Valleydale Rd
Hoover, AL 35244
Bullard Mechanical Service Co
1703 Patton Creek Ln
Hoover, AL 35226
Henderson Plumbing And Drain
2413 Jamestown Drive
Hoover, AL 35226
Henderson Plumbing & Drain
2413 Jamestown Drive
Birmingham, AL 35226
Jon Knight Plumbing
2611 Rocky Ridge Ln
Birmingham, AL 35216
Ken's Appliance Repair
2032 27th Ave N
Hueytown, AL 35023
Brown Heating And Cooling Company, Inc.
400 Brooklane Drive
Bessemer, AL 35023
Homewood Appliance Repair
121 Distribution Dr
Homewood, AL 35209
Cahaba Plumbing, Llc
3990 Christopher Drive
Birmingham, AL 35243
Heating & Air Solutions, Llc
2907 Cresent Avenue
Birmingham, AL 35209
Aux Mechanical
505 20th St
Birmingham, AL 35203
Blackman Plumbing Llc
Birmingham, AL 35203
Pike's Plumbing & Gas
8419 1st Ave N
Birmingham, AL 35206
Drainblaster Plumbing
2004 Draper Way
Fultondale, AL 35068
Big E's Plumbing
1706 Tudor Drive
Birmingham, AL 35201
Allstate Plumbing, Inc.
Po Box 545
Trussville, AL 35173
Plumbpro Plumbing Solutions
6806 Highway 79
Pinson, AL 35126
Ace Plumbing Service
7227 Deer Haven Road
Pinson, AL 35126
A Flush Above
9198 Brasher Road
Warrior, AL 35180
Gruendler Construction
4676 Fairway Drive
Pinson, AL 35126
35005 | 35006 | 35015 | 35020 | 35021 | 35022 | 35023 | 35036 | 35041 | 35048 | 35060 | 35061 | 35062 | 35064 | 35068 | 35071 | 35073 | 35091 | 35094 | 35111 | 35116 | 35117 | 35118 | 35119 | 35123 | 35126 | 35127 | 35139 | 35142 | 35172 | 35173 | 35180 | 35181 | 35201 | 35202 | 35203 | 35204 | 35205 | 35206 | 35207 | 35208 | 35209 | 35210 | 35211 | 35212 | 35213 | 35214 | 35215 | 35216 | 35217 | 35218 | 35219 | 35220 | 35221 | 35222 | 35223 | 35224 | 35226 | 35228 | 35229 | 35231 | 35232 | 35233 | 35234 | 35235 | 35236 | 35237 | 35243 | 35244 | 35246 | 35249 | 35253 | 35254 | 35255 | 35259 | 35260 | 35261 | 35266 | 35282 | 35283 | 35285 | 35287 | 35288 | 35290 | 35291 | 35292 | 35293 | 35294 | 35295 | 35296 | 35297 | 35298 |