Comparing Types of Water Heaters in Orlando, Apopka and Ocoee, FL
Recent changes in the National Appliance Energy Conservation Act have increased the energy efficiency standards for residential water heating with gas, oil or electricity—meaning new water heaters will produce hot water using fewer resources. In addition to improvements made to models with conventional water storage tanks, consumers also have solar-powered, tankless, and combination space heater/water heater models to consider.
Conventional Storage Tank Water Heaters
Conventional water heaters act as a holding tank for heated water. Cold water flows into the tank and is heated by the fuel source (usually gas or electric). The water sits in the tank where it is monitored by a thermostat and kept hot until there is a call for it from a connected tap.
Pros
Cons

Multiple fuel options
Initial purchase is affordable
Simple design is easy to repair or replace

Wasted energy due to standby heating
Storage tank can be large/bulky
Lifespan shorter than tankless heaters
Fuel Type and Energy Efficiency
Conventional water heaters are most often fueled by natural gas or electricity. Models that utilize natural gas are less expensive to operate. LP and oil-fueled models are also available. Conventional models must meet the new EF (Energy Factor) standard of .62 or above, depending on the tank size and fuel source.
On Demand/Tankless Water Heaters in Orange County
In a tankless unit, water is heated by electric coils or a gas burner as it moves through the heat exchanger.
Pros
Cons

Small size gives more installation options
Can last up to twice as long as a conventional model
Less wasted energy, only heating minimum amount of water necessary

Difficult to heat water for 3+ taps at once
Initial investment is higher than conventional models
Fuel Type and Energy Efficiency
Tankless models, like their traditional counterpart, can be fueled by natural gas, LP gas, oil, or electric. These models have an EF standard of .82 or greater.
Solar Water Heater
Using the sun's natural rays absorbed by roof mounted panels as a power source, solar water heaters in Orlando are the most environmentally friendly option available. Electricity from the power grid acts as a back-up so you never go without hot water.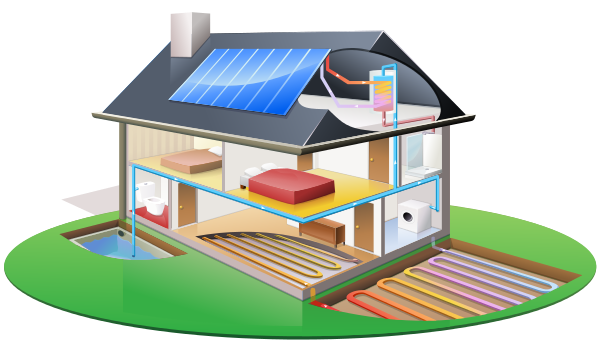 Pros
Cons

Free to operate, weather permitting
Gas or electric is used less often to heat water (backup only), resulting in lower bills

Most expensive upfront costs
Repairs and maintenance for "extra" parts could be costly
Fuel Type and Energy Efficiency
The SEF (Solar Energy Factor) standard is equal to or greater than 1.2 for a natural gas backup unit, 1.8 for an electric backup unit.
Coil Space Heater/Water Heater Combinations
Combination units use the heat produced by the home's space heating system and a heat exchanger to produce hot water. Hot water is stored in a tank until there is a call from the tap.
Pros
Cons

High efficiency units could lower monthly bills Multiple fuel options

Installation is lengthier/more complicated
Retrofitting could be costly
Fuel Type and Energy Efficiency
Working in combination with your home's heating space heating source, both units utilize the same fuel. The EF standards are similar to traditional tank units; however, because most combination heaters are high-efficiency they will likely exceed the rated EF standards.
How To Get the Best Water Heater Contractor in Orlando, Apopka and Ocoee
When your home has no hot water, your instinct is to work with the contractor who can get to you the fastest. However, taking just a few minutes to find the pro who asks questions, listens to your answers and educates you on your options will save time, money and headaches.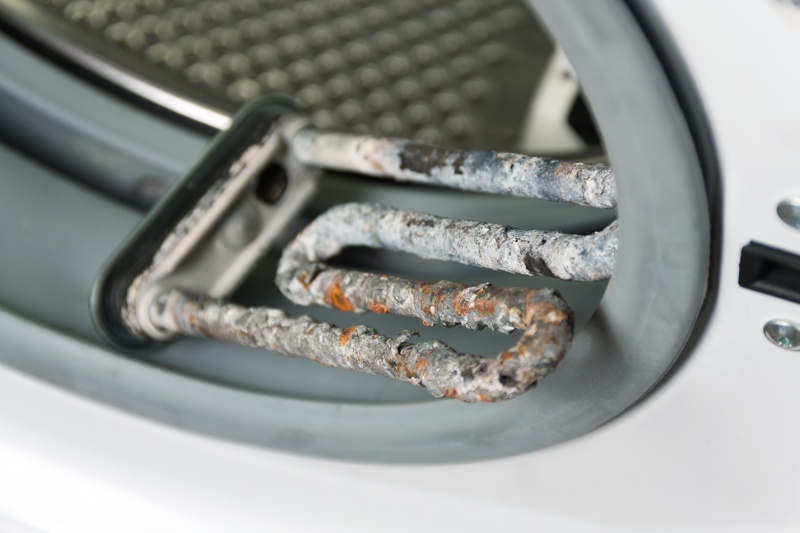 Proper Troubleshooting – Does the water have an odor, is it cloudy or discolored, does it simply not get hot enough? Experienced water heater companies in Orlando, Apopka, Ocoee and Winter Garden know the telltale signs to see if a cracked tank or corrosive rust is causing the problem. For less obvious problems, a pro will systematically check the recirculating system, connector, supply line, thermocouple, drain valve and burner assembly before completing diagnosis.
Finding the Right Water Heater Company in Orlando – The best water heater contractor in Orlando is the one who knows how to quickly and accurately diagnose and repair your problem while sticking to the quoted price. Look for a contractor with a long history of positive reviews and check the company's BBB rating. Make sure the installer is insured and holds a Florida license and that it's up to date.
Deciding Whether to Repair or Replace – If the estimated cost of labor to repair your heater is greater than the value of it's remaining warranty, you will probably want to replace the unit. Also consider a replacement if your current model is outdated; newer tankless hot water heaters in Orlando, Apopka and Ocoee are very energy efficient and can save you a significant amount of money on utility bills.
Choosing Between Similar Water Heaters in Orange County – After narrowing down the type you need for household size and hot water usage and budget many models blend together. This is where selecting a brand becomes important and if it falls within your budget Aptera recommends Rheem, Bradford White and AO Smith water heaters for their solid build and rock solid warranties. Kenmore and Whirlpool also make great tankless heaters.
You Ask We Answer
How Often Do I Need Service?
Regular inspections and annual flushing can prevent sudden, costly repairs.
It is Making a Lot of Noise But is Still Functioning, Do I Need to Worry Right Now?
This is usually an indication of sediment in the water tank. While you may still have hot water, it is not running as efficiently as it could. Having the tank drained and serviced will improve efficiency and could extend the life of your heater.
Does a Leaking Water Heater Have to be Replaced?
Yes, in most cases a leaking tank means cannot be patched. If a loose fitting is causing the leak however, it might be repairable.
How Long Will My Water Heater Last?
Depending on the model, most will last between 6 and 15 years, though 20 years is not uncommon with regular maintenance and parts replacement.
What Does the Warranty Cover?
This varies by manufacturer, but typically the warranty includes all parts and labor to repair or replace defective parts for the first full year from the date of installation. After the first year, the warranty usually provides coverage for the replacement of defective parts, but does not pay for the labor associated with installing the parts.
Are You Insured?
Liability insurance and workers' compensation policies protect you from financial obligations stemming from damages or injuries that may occur while a contractor is working on your project. Ask the contractor for a certificate of insurance with you listed as the additional insured (your contractor can obtain this from the insurance agency at no additional cost).
Is a Permit Required For a New Installation?
Yes you need a permit to ensure installation is up to the municipality's building codes. Aptera installation experts will explain the permit process and obtain the proper permit for you.
Tips for Reducing Your Water Heating Costs
Monthly heating costs can vary greatly depending on the age and model of your water heater, the fuel source used and the amount of hot water you use each day. Reduce waste and your costs by following the guidelines below:
Turn Down the Temperature – Set it no higher than 120 degrees to increase efficiency and lower the risk of scalding burns.
Add Insulation – Insulating a water heater in Orlando is not difficult, but if you cover the wrong area it could be dangerous. Leave this job to a pro.
Replace Faucets and Showerheads – Low flow fixtures can substantially reduce the amount of water you are using without cutting into your showering time.
Use Your Dishwasher – A dishwasher uses less water than hand washing dishes, just be sure yours is an energy-efficient model.
Wash the Load on Cold – Cold water cleans most laundry just as well as hot water.
Upgrade to a New Model – New, energy-star certified water heaters in Orlando, Apopka and Ocoee can greatly reduce your utility bills thanks to advancements in technology and efficiency standards.
For more details on energy efficiency requirements go to the US Department of Energy www1.eere.energy.gov/buildings/appliance_standards or the PHCC.
Orange County Cities Served
Do All Appliances
8482 Kelsall Dr
Orlando, FL 32832
Vic's Appliances Repair
1105 Miami Woods Court
Orlando, FL 32824
Sanz Appliance Repair
12605 Belrose Avenue
Orlando, FL 32837
Bath Fitter Of Orlando
7655 Currency Drive
Orlando, FL 32809
A Plus Appliance Llc.
6340 Manuscript St
Winter Garden, FL 34787
Ace Solves It All
2423 West Oak Ridge Road
Orlando, FL 32809
A Pro Plumb
Po Box 1103
Windermere, FL 34786
Marathon Air Incorporated
Po Box 771031
Winter Garden, FL 34787
Smoll Enterprize
8744 Havasu Drive
Orlando, FL 32829
Leslie's Swimming Pool Supplys
2879 Maguire Rd
Windermere, FL 34786
Ge Appliance Service
Winter Garden, FL 34787
Techno Appliance Repair
Winter Garden, FL 34787
Pardo & Son Bathroom Remodeling, Inc.
1325 Sligh Boulevard
Orlando, FL 32806
Burgos A/c, Corp.
891 Islander Avenue
Orlando, FL 32825
El Plomero Latino Plomeria Y Destapes Plumbing Sew
509 S Chickasaw Trl
Orlando, FL 32825
Wel-done Services
P.o. Box 780591
Orlando, FL 32878
Westbrook Service Corporation
1411 S. Orange Blossom Trail
Orlando, FL 32805
Rainaldi Plumbing
12184 W Colonial Dr
Winter Garden, FL 34787
Reliable Appliance Services
1060 S Dillard St
Winter Garden, FL 34787
Pine Hills Appliance Repair
979 San Domingo Rd
Pine Hills, FL 32808
Michael's Plumbing
75 South Ivanhoe Boulevard
Orlando, FL 32804
Howard's Repair Service Inc
16134 Morris Dr
Orlando, FL 32833
Rainaldi Plumbing
6111 Old Cheney Hwy
Orlando, FL 32807
Michael's Plumbing Of Central Florida Inc
6115 Old Cheney Hwy
Orlando, FL 32807
Winter Garden Appliance Repair
16 E Plant St
Winter Garden, FL 34787
Ocoee Appliance Repair
5 W Silver Star Rd
Ocoee, FL 34761
Best Appliance Repair
2438 Percy Ave
Winter Park, FL 32818
A Plumber & Associate
633 Cardinal St
Ocoee, FL 34761
Indi Appliance Service
2974 Notre Dame Drive
Orlando, FL 32826
Servetechusa
1507 Foxfire Drive
Ocoee, FL 34761
Express Refrigerator Repair
127 W Fairbanks Ave
Winter Park, FL 32789
Rainaldi Plumbing
151 W Lyman Ave
Winter Park, FL 32789
Budget Appliance Service
Winter Park, FL 32789
A Action Appliance Repair
Winter Park, FL 32789
Discount Solar Sales & Service
10609 Whitestone Court
Orlando, FL 32817
Appliance Service & Repair Inc
1871 Majestic Elm Blvd
Ocoee, FL 34761
Goldenrod Appliance Repair
4876 N Palmetto Ave
Winter Park, FL 32792
All Pro Plumbing
7205 Edgewater Drive
Orlando, FL 32810
Longs Certified Plumbing Services, Inc.
5415 Lake Howell Road, Unit 103
Winter Park, FL 32792
Rainaldi Plumbing
110 North Maitland Avenue
Maitland, FL 32751
Air Techs, Inc.
4119 Waterview Loop
Winter Park, FL 32792
In Control Plumbing Services, Llc
1631 Gladiolas Drive
Winter Park, FL 32792
A-one Svc Plumbing Inc
2601 Pemberton Dr
Apopka, FL 32703
Apopka Appliance-home Service Calls Only
936 Orange Blossom Tr
Apopka, FL 32703
Rainaldi Plumbing
180 East Main Street
Apopka, FL 32703
Bowen Plumbing Ocf Inc
40 E Orange St
Apopka, FL 32703
Spegal Plumbing, Llc
122 N Highland Ave
Apopka, FL 32703
Appliance Doctor-central
304, Sterling Rose Ct
Apopka, FL 32703
Apopka Appliance Repair
1539 Rock Springs Rd
Apopka, FL 32712
32703 | 32704 | 32709 | 32710 | 32712 | 32751 | 32768 | 32777 | 32789 | 32790 | 32792 | 32793 | 32794 | 32798 | 32801 | 32802 | 32803 | 32804 | 32805 | 32806 | 32807 | 32808 | 32809 | 32810 | 32811 | 32812 | 32814 | 32816 | 32817 | 32818 | 32819 | 32820 | 32821 | 32822 | 32824 | 32825 | 32826 | 32827 | 32828 | 32829 | 32830 | 32831 | 32832 | 32833 | 32834 | 32835 | 32836 | 32837 | 32839 | 32853 | 32854 | 32855 | 32856 | 32857 | 32858 | 32859 | 32860 | 32861 | 32862 | 32867 | 32868 | 32869 | 32872 | 32877 | 32878 | 32885 | 32886 | 32887 | 32891 | 32896 | 32897 | 34734 | 34740 | 34760 | 34761 | 34777 | 34778 | 34786 | 34787 |