What Type of Tree Service Do I Need?
Your tree care needs will vary based on seasonality, the types of trees in your yard, the age and size of your trees and the number of trees on your property. The climate in Babylon, Huntington and Smithtown, as well as the location of your trees in relation to buildings and hardscape features will also help determine what options are available to you.
Tree Trimming
Older trees require regular maintenance or corrective trimming for optimal health. There are several methods of trimming commonly used for mature trees:
Crown Cleaning – Most professional tree companies will start with a crown cleaning. This process removes problem areas from the crown such as dead, diseased or broken branches.
Crown Thinning – Thinning removes branches which are growing improperly and crowding out healthier limbs. Thinning an overcrowded crown allows the tree to receive better airflow and more rays from the sun.
Raising the Crown – Removing the lower branches of a tree is known as crown raising. This is usually done for aesthetics as well as ease of mowing under the tree.
Reducing the Crown - Crown reduction removes the upper limbs of the tree. This is only used when necessary because the types of cuts required for this method will often leave the tree susceptible to disease.
Tree Pruning
Younger trees require careful pruning. Pruning encourages new growth which helps keep the tree lush, healthy, and well-shaped. When pruning is introduced to a young tree it will improve the overall form and eliminate the need for heavy trimming as the tree ages. Hiring a tree company in Suffolk County with a flair for artistic pruning may not be high your wish list, but it often goes hand in hand with a high quality service professional who takes pride in their work and does what is necessary to improve the aesthetics of your property.
General Ongoing Tree Care
Scheduling quarterly, semi-annual or monthly tree service will allow you to enjoy beautiful trees year round. If you have several species requiring multiple types of care a planned maintenance schedule will ensure shaping, pruning, disease detection and more are each done at appropriate times. Regular tree care services also include disease monitoring, treatment of tree diseases, and storm bracing.
Emergency Tree Service in Babylon
Professional tree companies offer emergency service for those times when tree or limb removal just cannot wait. If a large limb or a tree has fallen on your home or car, or if a precariously balanced branch is hanging over a walkway, you should request emergency tree services. Keep in mind that emergency tree care will cost more than regular maintenance, particularly if you are requesting same or next-day service. Finding a tree care company in Babylon, Huntington and Smithtown to address hazards right after a storm can be difficult due to the amount of downed trees and subsequent service requests received. Emergency service is usually charged at a premium of 1.5x to 3.5x more than regular rates.
Questions to Ask Your Tree Service Company
Should I Have My Tree Topped?
Topping a tree is an aggressive technique and can significantly damage your tree so it is only to be used when a tree is encroaching on a building or other structure that may cause damage.
Will You Remove the Debris from Pruning and Trimming?
Yes! Aptera tree service companies in Babylon will remove all debris from trimming or pruning.
Can You Mulch the Limbs for Me?
Most of our partners have access to large chipper machines and for a small fee will mulch the limbs for you. Just be sure to make the request when scheduling.
Will Your Equipment Damage My Lawn?
Although the utmost care will be used, tree trimming equipment needed for trees above 15 feet is heavy and have the ability to damage landscaping or smaller plants.
*Always alert tree service professionals to the location of any irrigation systems and other hidden areas of concern.
Do You Use Climbing Spikes?
Climbing spikes can damage a tree and should not be used for trimming a living tree whenever necessary.
When Should Trimming Be Done?
Most trees can be trimmed anytime outside of an active bloom. The best time for trimming deciduous trees is just prior to budding.
Are You Insured?
Suffolk County tree companies will have general liability insurance and worker's compensation insurance. Additionally, they will have certified arborists on staff and follow OSHA guidelines for safety.
Your Tree Care Checklist For Homeowners
There are steps you can take on your own to help ensure the health of your trees by keeping an eye out for hazards and performing small maintenance tasks in between regular appointments. Follow these tips for optimal tree health:
Look For Signs of Disease – Trees infected with bacterial diseases, blight, or certain types of fungal spores have various warning signs which indicate an unhealthy state. Look for brittle or spongy bark, defoliation (early or unusual leaf loss), visible fungus growing on the bark, and lesions on needles or leaves.
Hydration – Make sure your trees get enough water in arid climates or times of drought. For saplings during the first two years you should water them every day by soaking the root area for approximately 30 seconds. Applying mulch at a depth of 3" around the base of the tree will help it retain the right amount of moisture after watering.
Intermittent Pruning – If you want to shape your trees between regular tree care appointments, make sure you are cutting the branch in the correct manner to avoid damaging the tree. Pruning is done in a succession of three cuts:
Make a small notch on the underside of the branch, about two inches from where it joins the tree.
Make a vertical cut an inch to the outside of the first cut, lopping off the branch.
You will be left with a few inches of the branch still intact with the tree. Remove this portion at the branch collar, leaving as little of a stump as possible without wounding the collar.
Avoiding Trimming Evergreens – While deciduous trees can be pruned nearly any time of year, evergreens should not be trimmed if it can be avoided. Trimming an evergreen for corrective purposes is acceptable.
Aptera tree care in Suffolk County will improve the look of your property and even increase the value of your home. Hiring a professional tree service company company provides real tangible value and has been proven to increase the sales price of a home and decrease the amount of time it takes to sell. Get started now and see how Aptera pros can help.
Suffolk County Cities Served
Sgm Landscape Professional, Inc.
31 Deauville Boulevard
Copiague, NY 11726
Off The Top Tree Service
225 45th St
Lindenhurst, NY 11757
The Lawn Barber, Inc.
Po Box 5012
West Babylon, NY 11704
Mani Landscape Gardener, Inc.
Po Box 213
East Islip, NY 11730
De La Villa Landscaping And Construction
35 23rd Avenue
Bay Shore, NY 11706
Aaa Tree Service
848 Broadway
Brentwood, NY 11717
Long Island Garden & Tree Service
35 Arlene Drive
Brentwood, NY 11717
Yellow Stone Masonry & Landscaping
89 Bay Avenue
Patchogue, NY 11772
Homehelp Handyman Services
971 John Street
Bohemia, NY 11716
Joe's Complete Tree Service
15 Deer Park Blvd
Deer Park, NY 11729
Leaf It To Us Landscaping
7 Hickory Street
Central Islip, NY 11722
Dunrite Landscape, Inc.
P.o. Box 198
Brentwood, NY 11717
Five Star Landscaping & Design, Inc.
180 Old South Path
Melville, NY 11747
Eliseo Tree Service Inc.
194 Commercial Blvd.
Brentwood, NY 11717
Acf
2891 Montauk Highway
Brookhaven, NY 11719
Richard The English Gardener And Mason Contractor,
378 Old Country Road
Melville, NY 11747
Perez Landscaping, Inc.
Po Box 580
Westhampton Beach, NY 11978
Kiel Cuts Landscaping, Inc.
75 East 23rd Street
Huntington Station, NY 11746
Arbor Care Tree Service
188 Warner Road
Huntington, NY 11743
Stapleton Tree Landscape Service
31 Doyle Ct
East Northport, NY 11731
Bartlett Tree Experts
140 West 11th Street
Huntington Station, NY 11746
Omega Land Management, Inc.
146 Railroad Street
Huntington, NY 11743
B & S Tree Service
400 Landon Avenue
Smithtown, NY 11787
Conserv-a-tree
282 Broadway
Huntington Station, NY 11746
Conserv-a-tree Of L.i., Inc.
282 Broadway
Huntington Station, NY 11746
The Grounds Guys Of Suffolk County
15 Cullen Lane
Middle Island, NY 11953
All Seasons Tree Care, Inc.
Po Box 1045
Huntington, NY 11743
Rite Way Property Service Corp.
47 Echo Avenue / P.o. Box 461
Miller Place, NY 11764
Community Landscapers Of Suffolk, Ltd
222 Lower Rocky Point Road
Sound Beach, NY 11789
Countryside Lawn & Tree
East Hampton, NY 11937
501 | 544 | 6390 | 11701 | 11702 | 11703 | 11704 | 11705 | 11706 | 11707 | 11713 | 11715 | 11716 | 11717 | 11718 | 11719 | 11720 | 11721 | 11722 | 11724 | 11725 | 11726 | 11727 | 11729 | 11730 | 11731 | 11733 | 11738 | 11739 | 11740 | 11741 | 11742 | 11743 | 11746 | 11747 | 11749 | 11751 | 11752 | 11754 | 11755 | 11757 | 11760 | 11763 | 11764 | 11766 | 11767 | 11768 | 11769 | 11770 | 11772 | 11775 | 11776 | 11777 | 11778 | 11779 | 11780 | 11782 | 11784 | 11786 | 11787 | 11788 | 11789 | 11790 | 11792 | 11794 | 11795 | 11796 | 11798 | 11901 | 11930 | 11931 | 11932 | 11933 | 11934 | 11935 | 11937 | 11939 | 11940 | 11941 | 11942 | 11944 | 11946 | 11947 | 11948 | 11949 | 11950 | 11951 | 11952 | 11953 | 11954 | 11955 | 11956 | 11957 | 11958 | 11959 | 11960 | 11961 | 11962 | 11963 | 11964 | 11965 | 11967 | 11968 | 11969 | 11970 | 11971 | 11972 | 11973 | 11975 | 11976 | 11977 | 11978 | 11980 |
Tree Service in Suffolk County, NY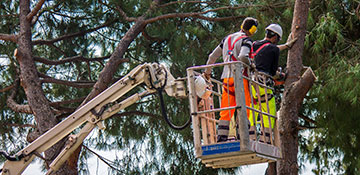 Tree Trimming in Suffolk County, NY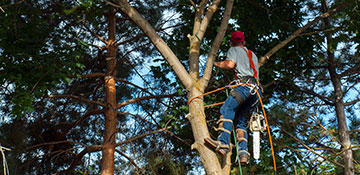 Tree Removal in Suffolk County, NY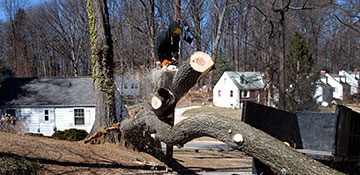 Get Pricing on Tree Service in Suffolk County, NY