Finding the Best Painter in Orlando, Apopka and Ocoee for Your House
More than most trades, painters have the widest range in quality of service delivered by the widest range of experience. It is not uncommon for uninsured, unlicensed painting companies in Orlando to use day laborers with little or even no painting experience on a job by job basis. Some people will always jump at the cheapest bid but but nearly always comes back to haunt them with low quality work that needs to be redone in under two years.
Working with a painting contractor who specializes in one type of painting can both reduce your costs lead to better quality work. Commercial painters in Orlando will have industrial airless sprayers designed to handle larger surface areas found on buildings. Commercial painting crews are also more experienced in the prep work for larger buildings and will usually get the job done within a day to reduce downtime for the office. Likewise, painters that focus on home interiors are more familiar with painting delicate areas like window frames, decorative trim and doors (not to mention preparing a home with personal belongings strewn about).
Once you have found a couple specialists, evaluating the quality of work you can expect is the most difficult part. We have found that Orlando painters who belong to associations like American Coatings Association (ACA) and PDCA (Painting and Decorating Contractors of America) typically have higher satisfaction ratings. For commercial painters in Orlando, Apopka, Ocoee and Winter Garden, membership in the SPCO or Signatory Painting Contractors Organization shows their commitment to stand by their work. Continuing education and help with Florida paint removal, application and handling regulations means these painters spend more of their time honing their craftsmanship.
Color selection
Selecting a color may seem like a pretty cut-and-dry task but it is easy to get overwhelmed when you see hundreds of paint swatches. When you hire a painting company in Orlando choosing the perfect color is easier as their seasoned eye for detail helps them show you only a range of colors that will work with your home style, furniture and more. Advanced color selection tools can also take a photo of your home or rooms in your home and change the colors to give you a better feel for how it will look in the end.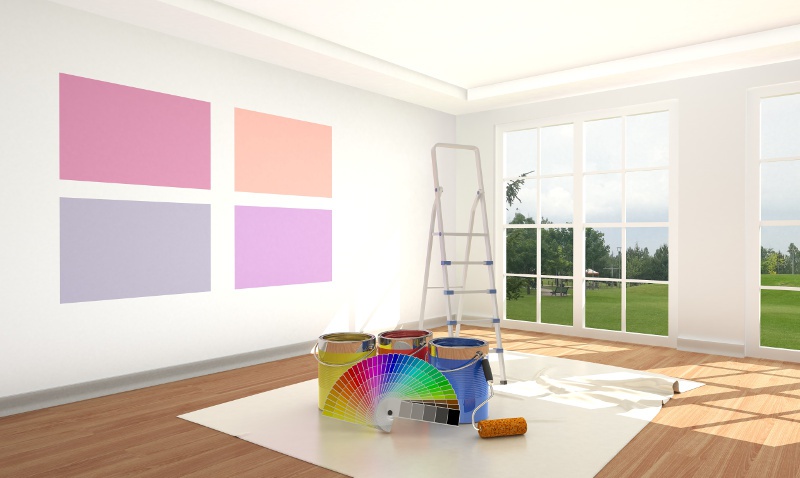 Prepping the house
On the day of the job make sure that the area is clear for the painters to quickly get in and get started. For exterior house painting this means making sure that painters trucks and vans have easy access to your property and that nothing will impede them from placing their large ladders around your home. For the interior of your home make sure that everything is neat and put away. We also recommend marking the walls that will be painted either with sticky notes or markers to clearly identify which need to be painted. This prep will allow the pros to quickly come in and tape off areas that will not be painted and cover up furniture and floor near the walls with plastic sheets.
Prepping the walls - Walls must be flat and even and free of cracks or bulges. Often this means caulking cracks, repairing drywall or caulking cracks. When painting on top of previous paint layers it is important to lightly sand the surface to allow the paint to grip the wall. Also be careful not to add latex based paints on top of oil based paints which can cause peeling.
Paint Selection
Most Orlando painters will supply both primer and paint for your job but you want to verify that they do not skimp on the quality. *Be sure they only use low VOC (volatile organic compounds) paints as VOCs are bad for the environment and there can be health risks. Most painting companies in Orlando and Apopka prefer using alkyd or alcohol based paints as they are more versatile than latex based paints and can be used on more surfaces. Be sure to clearly explain if you are looking for a flat finish, flat finish or both depending on the room. As far as brands, you can't go wrong with Behr Paints, Sherwin-Williams, Benjamin Moore, Valspar or for higher end craftsmen applications Farrow & Ball.
If you have selected the paint yourself, ask your painter what kind of additives will be used. Many mix in additives like Penetrol and Floetrol for smoother application or Zinsser add protection from mold. Painting companies in Orlando use countless other additives for everything from slowing the paint drying process to reducing uneven paint application, and even to add a pleasant scent to the paint.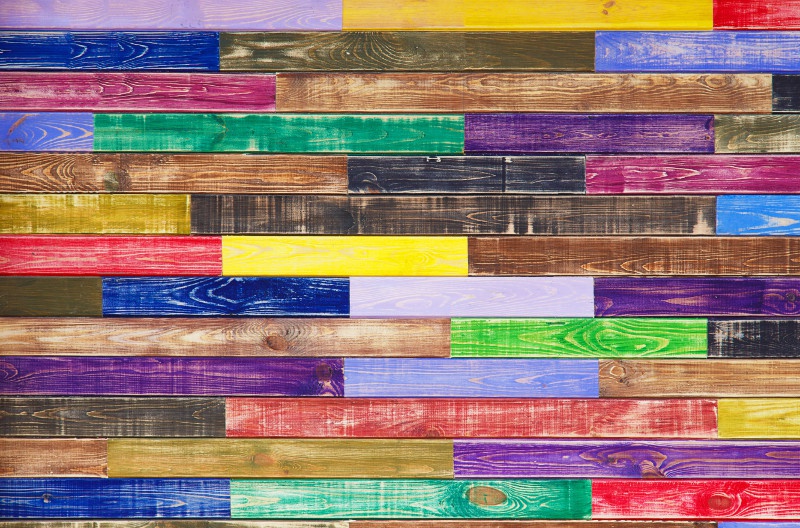 Questions to Ask Your Orlando Painting Company
Asking the right questions gives you a glimpse into the type of company you are dealing with for better or worse. Any company you hire needs to take time to patiently explain their process and isn't simply pushing for the sale.
How long have you been in business?
Only work with companies that have been in business for three years as that allows a painter to gain the necessary expertise to work with varied textures, types of paint and issues with old paint. Exceptions can be made of course for a brand new company started by an experienced vet, and it is ok if an apprentice is working on your home as long as they have oversight and guidance during the entire project.
What tools will you use?
Rollers, sprayers and brushes are the most common and they can affect the final look of your walls and the time it takes to get the job done. If you are getting your entire house painted you will want them to use industrial paint spraying equipment. For interior work you want a combination of tools, but brushes for the edges and corners. It takes longer but the attention to detail shows in the finish.
Will you repair my walls before you paint?
Many companies will do basic drywall or minor woodwork repair prior to painting for an additional charge.
How skilled are your painters with faux and decorative painting?
For upscale, decorative painting the most important thing is the skill of the painter and getting a specialist is key. For example if you need a faux painter in Orlando be sure that the people completing the job only do faux painting and not general roller/sprayer painting. See if they belong to associations or ask how they stay on top of broader decorative painting trends.
Will all painters in my home be employees of your company?
This can make a world of difference in the quality of the work that they do. Some painters in Orange County will supplement their crews with day laborers without background checks and unknown skill sets.
Can you remove lead paint?
If you have an older home that has paint form 1978 or earlier you likely have lead based paint. We recommend removing lead based paint from EPA certified professionals who have the right type of training and equipment so lead paint chips or dust are left in or around your home or leak out into the environment. It is illegal to remove lead paint with a power washer and if any sanding or scrubbing is used it is necessary to have high efficiency filters to keep the air safe. For more help on removing lead paint go to HUD.gov.
Are you insured?
Guess what happens when a painter is injured in your home and the company you hired doesn't have insurance? That's right, you are now responsible. Proof of insurance is easy to provide either onsite or a website, so don't feel like you are burdening them because, again, you assume all the risk if they don't have it.
What kind of warranty or guarantees do you offer?
Always make sure there is a warranty and that it covers both materials and labor for any additional work that needs to be done. For example, lets say you sign an agreement stating that the existing paint is to be removed before new coats are applied. A year later when the paint starts chipping off you realize that the original layers were never removed, you need a guarantee that re-painting will not cost you a dime.
Do you have references and a portfolio?
References are an easy way to add assurance when deciding who to select. A portfolio of previous work is another simple filter you can use. After all, you want to weed out a new company that normally paints barns if you need a high end painter in Orlando for your mansion.
Is prep and cleanup included?
You might be surprised to find that some Orlando painters charge extra for prep and cleanup. This isn't necessarily a bad thing, but you need to make sure that it is included in any bids that you are looking at to get a true apples to apples comparison. You may also be able to reduce this charge by doing some of the prep on your own like moving furniture before the day they arrive.
How can I learn more?
VOCs are a serious issue and we receive daily requests for more details. You can go to Green Guard or www.toxics.usgs.gov/definitions/vocs.html for more info on their potential impact on health, children and your environment.
Orange County Cities Served
Sparklewash By Renwick, Llc
13438 Davenham Point
Orlando, FL 32832
Master Pro Painting, Inc.
7616 Southland Boulevard, Suite 102
Orlando, FL 32809
Jerry James
4409 Hoffner Avenue
Orlando, FL 32812
United Painting And Tile Of Central Florida, Inc.
Po Box 2033
Windermere, FL 34786
A.g.a. Painting, Llc
7034 Jon Jon Drive
Orlando, FL 32822
Imj Painting
4419 S Semoran Blvd Apt 2
Orlando, FL 32822
Bill Higgins Painting Inc
14006 Beargrass Ct
Winter Garden, FL 34787
Creative Walls, Inc.
2535 Tryon Pl.
Windermere, FL 34786
Encore Home Services
13236 Phoenix Dr
Orlando, FL 32828
Yalbiz Salazar
6405 Main Sail Port
Orlando, FL 32807
Noble Paint & Trim
13254 Early Frost Cir
Orlando, FL 32828
Certapro Painters Of Winter Park, Fl
9907 8th Street, Suite 127
Gotha, FL 34734
Painters In Orlando Group
282 Pine Arbor Dr
Orlando, FL 32825
Spotless Home Care
328 North Observatory Drive
Orlando, FL 32835
Repaint Florida
12472 Lake Underhill Rd
Orlando, FL 32828
Certa Pro Painters
419 North Magnolia Avenue
Orlando, FL 32801
Carlos Santiago's Pressure Wash, Llc
1207 West Pointe Villas Boulevard, Suite 103
Winter Garden, FL 34787
Carl J Etchar Painting
295 S Vineland Rd
Winter Garden, FL 34787
Cdi Center For Diagnostic Imaging
Colonial Dr
Ocoee, FL 34761
Ames To Please Wallpapering & Painting
10446 Bridlewood Ave.
Orlando, FL 32825
Sealcoat Painting And Faux Finish, Inc.
9130 Mr. Lincoln Court
Orlando, FL 32801
Vincent Ryan Farace Painting
8704 Knotty Pine Ln
Orlando, FL 32825
Dse Painting
810 Sleepy Harbour Dr
Ocoee, FL 34761
Ray Reilly
2034 Red Gate Road
Orlando, FL 32818
Full Service Construction & Repair
2234 Wautoma Place
Orlando, FL 32818
La Maes Service Inc
350 E Crown Point Rd, Ste 1060
Winter Garden, FL 34787
Valerie Walchek Designs
2611 Cedar Bluff Lane
Ocoee, FL 34761
Michael's Expert Home Repairs, Inc.
2618 Byron Street
Orlando, FL 32817
Clark's Painting Co
1104 Caballero Rd
Ocoee, FL 34761
Pressure Cleaning Orlando
1680 Sparkling Water Circle
Ocoee, FL 34761
Paul Young
21608 Hobby Horse Lane
Christmas, FL 32709
Paul Garthwaite The Painter
1650 Lindzlu St
Winter Garden, FL 34787
Israel Gonzalez Painting
1304 Ocoee Apopka Rd
Ocoee, FL 34761
Plummer Painting & Wtrprfng
660 Jackson Ave, Ste 103
Winter Park, FL 32789
Donnie's Divine Painting, Llc
311 North Knowles Avenue, Suite 401
Winter Park, FL 32789
Big Chief Coatings Inc
3517 Baxter Dr
Winter Park, FL 32792
Designer Contractors, Llc
6741 Limpkin Drive
Orlando, FL 32801
Professional Painting & Paper Hanging
167 Stefanik Rd
Winter Park, FL 32792
Action Supreme Painting Inc
3625 Rollin O Ln
Apopka, FL 32703
Soulistic Painting And Renovations, Inc.
7914 Rose Avenue
Orlando, FL 32810
M D Custom Painting Service
4111 Christa Ct
Winter Park, FL 32792
Sublime Construction Company
766 Forest Glen Court
Maitland, FL 32751
J. Cappy's Builders
105 Oakwood Drive
Maitland, FL 32751
Kenneth Debaun Painting
634 Magnolia Drive
Maitland, FL 32751
Cem Enterprises Inc
1757 Benbow Ct
Apopka, FL 32703
Allpro Contracting, Llc
509 South Chicksaw Trail, Suite 261
Orlando, FL 32825
Residential & Commercial
1312 Balmy Beach Dr
Apopka, FL 32703
Bryan A Wagner Painting
2040 Votaw Rd
Apopka, FL 32703
32703 | 32704 | 32709 | 32710 | 32712 | 32751 | 32768 | 32777 | 32789 | 32790 | 32792 | 32793 | 32794 | 32798 | 32801 | 32802 | 32803 | 32804 | 32805 | 32806 | 32807 | 32808 | 32809 | 32810 | 32811 | 32812 | 32814 | 32816 | 32817 | 32818 | 32819 | 32820 | 32821 | 32822 | 32824 | 32825 | 32826 | 32827 | 32828 | 32829 | 32830 | 32831 | 32832 | 32833 | 32834 | 32835 | 32836 | 32837 | 32839 | 32853 | 32854 | 32855 | 32856 | 32857 | 32858 | 32859 | 32860 | 32861 | 32862 | 32867 | 32868 | 32869 | 32872 | 32877 | 32878 | 32885 | 32886 | 32887 | 32891 | 32896 | 32897 | 34734 | 34740 | 34760 | 34761 | 34777 | 34778 | 34786 | 34787 |